My Dentist Clinica Dental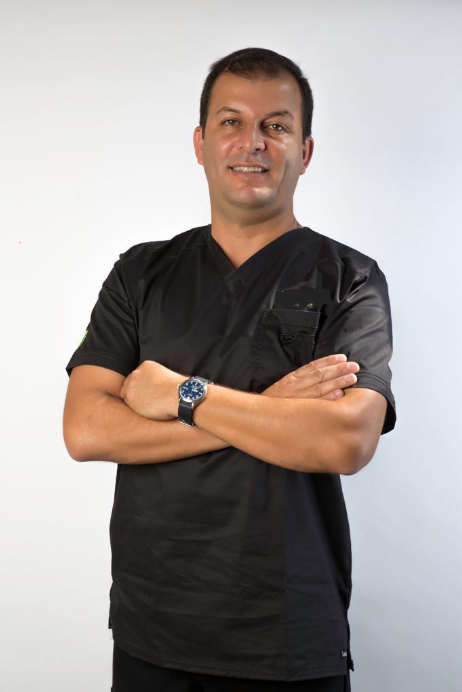 Dr. Pablo Dittel
From a family of dentists Dr. Pablo Dittel has 20 years of experience completing full mouth restorations and building beautiful smiles to his patients.
Credentials
Doctor in Dental Surgery. Universidad de Costa Rica 1997
Postgraduate training advance cosmetic dentistry. Universidad de Costa Rica.
Postgraduate training in prosthodontics. Universidad de Costa Rica.
Member of the Costa Rican Board of Dentistry since 1997.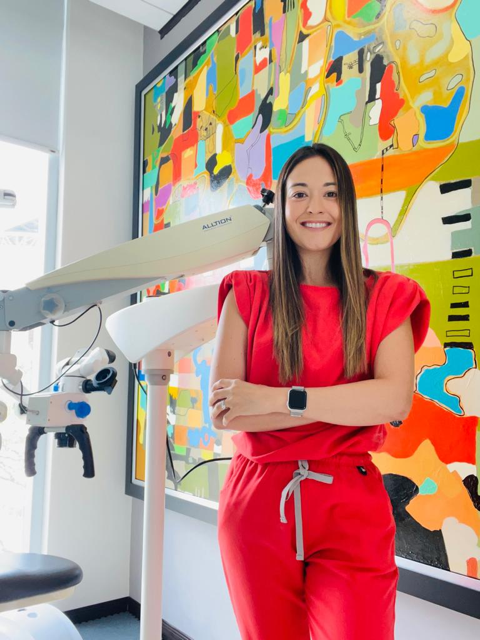 Dr. Andrea Freer
Dr. Andrea Freer is a Master in Endodontics, has 10 years of experience and currently has a private practice dedicated entirely to endodontic or nerve treatments.
She completed her bachelor's degree at the University of Costa Rica, later she did an internship in Endodontics at the same university.
She completed her master's degree in Endodontics in Mexico at the Endodontics postgraduate course at UASLP.
She was an ad-honoren professor at UCR in the undergraduate Endodontics program, currently she is a member of the Costa Rican Academy of Endodontics and the Latin American Endodontic Society.
We are a dental clinic specialized in restoring smiles and proud to be part of the Patient Journey network. Thanks to our qualified team of professionals, we are able to cover the needs of each patient. Our doctors have more than 20 years of experience, they have studied to the best universities of the country, and have complemented their work with continued national and international education.
We work with a set of high-quality technology labs to offer the best service to our patients.
Our pledge to our patients is to treat them with honesty, respect and comfort. Our main goal is to give them back the smile they deserve.
We are located in the city of Cartago and Monteverde in Costa Rica, where we have provided dental care to a large number of international patients.
Treatments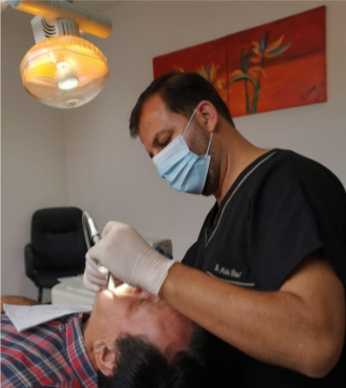 Crowns
The crown restores the tooth to its normal shape, size, and function. A crown can make the tooth stronger or improve the way it looks.
Reasons you may need a crown:
You have a cavity that is too large for a filling
You have a tooth that is cracked, worn down, or otherwise weakened
You have had root canal treatment — the crown will protect the restored tooth
You want to cover a discolored or badly shaped tooth and improve your smile
Dental Veneers
A veneer is a layer of material placed over a tooth, veneers improve the aesthetics of a smile and/or protect the tooth's surface from damage. There are two main types of material used to fabricate a veneer: composite and dental porcelain. A composite veneer may be directly placed (built-up in the mouth), or indirectly fabricated by a dental technician in a dental lab, and later bonded to the tooth, typically using a resin cement.
Professional tooth whitening
Teeth whitening is an esthetic dental treatment that achieves the reduction of several tones color from the original dental pieces, leaving the teeth whiter and shinier.
Dental composite
Composite resins are synthetic materials mixed heterogeneously forming a compound that is used to repair dental pieces damaged by caries or trauma, mainly, but also for purely aesthetic treatments. Dental resins are one of the materials that allows aesthetic restorations to correct dental defects. By placing a resin of tooth color, we can repair it and show a natural smile again.
Dental implants
Is a surgical component that interfaces with the bone of the jaw or skull to support a dental prosthesis such as a crown, bridge, denture, facial prosthesis or to act as an orthodontic anchor. The basis for modern dental implants is a biologic process called osseointegration, in which materials such as titanium form an intimate bond to bone. The implant fixture is first placed so that it is likely to osseointegrate, then a dental prosthetic is added. A variable amount of healing time is required for osseointegration before either the dental prosthetic (a tooth, bridge or denture) is attached to the implant or an abutment is placed which will hold a dental prosthetic.
All on four
Is a full mouth restauration The term All-on-4 refers to "all" teeth being supported "on four" dental implants, a surgical and technique prosthodontics procedure for total rehabilitation of the edentulous patient or for patients with badly broken down teeth, decayed teeth or compromised teeth due to gum disease. Full mouth reconstructions combine esthetics with the science of restorative dentistry to improve the health, function, and beauty of the mouth.
International Patients
Many of our patients come from other countries, most of them from the United States, but also from Canada and Europe. They know that they can get dental care with us for reductions of 50% to 80% of the cost they would pay at home. But they also know that there is no compromising on the quality.
Customer Care Services
Our staff is 100% bilingual and you can discuss your needs, con- cerns and expectations about your dental treatment in your own language, without worrying that there's going to be a risk of mis- translation.
Transportation
We are more than glad to pick you up at the airport and drive you to your hotel and to the clinic when it's time for your appointment.
Chat With Us
We have a full time team ready to serve you!
Use the WhatsApp

button below to be connected to us instantly.
You can also reach us at: (305)799-6765.
We look forward to speaking with you!